Experiencing God
Experiencing God
A 12 week study that will awaken believers to a radically God-centered way of life.
Experiencing God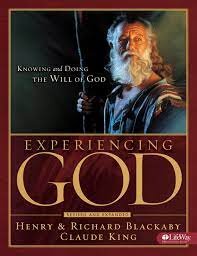 This 12 week study evaluates how God is inviting you into an intimate love relationship through which He reveals to you His will, His ways, and His work. When you recognize where God is working, you can join Him in what He is doing. Carefully listening to His voice will anchor you in His plan and set you free to live it with boldness and freedom. Then you will experience God doing through you what only He can do.
Spots are limited! To participate in this class, you must sign up by filling out the form below. The cost of materials is $12 per book.
Pastor Todd leads this class starting on January 4th on Wednesday at 6:30 p.m.
*Registration for this class is closed. Stay tuned for future classes.