Children & Preschool
Welcome to Ministry for Generations!
Where we seek to evangelize children, equip parents, and disciple the youngest of God's people.
We would love for your children, and for you as parents, to be a part of Ministry For Generations. At First Baptist Church, we get that our kids are growing up in an ever-changing, post-Christian world – and we can't wait to introduce them to the Lord Jesus Christ!


Ministry for Generation's Goals
1. Provide a safe and loving environment where children experience spiritual growth
2. Point children to Jesus by accurately teaching and living the gospel.
3. Disciple children in their faith by challenging them with the truths of the gospel.
4. Equip parents to reach and teach their children.
5. Expose kids to the fullness of God's character through games, music, crafts, competitions, and all kinds of laughter!
What to Expect
If you have children (birth – sixth grade), we have a place just for them! They can participate in C.O.R.E. Groups offered at 10 a.m. every Sunday, Amped on Wednesday nights, and other various activities throughout the week.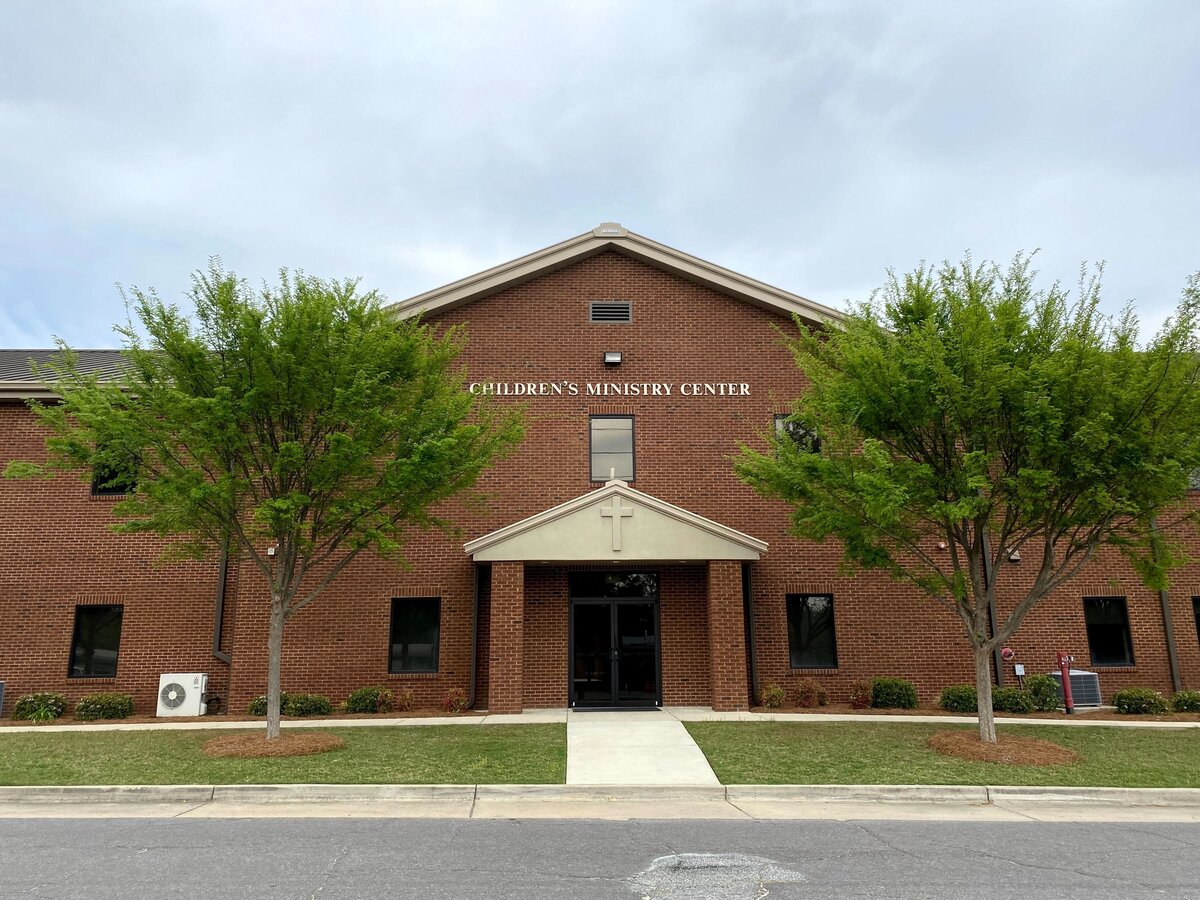 Planning a visit?
Find everything you need to know here!
Go
Kids
Our kids program is for students in 1st - 6th grade. On Sundays, we have C.O.R.E. Groups based on grade at 10:00 a.m. and a class for 1st and 2nd graders called What Is a Christian during our 6:00 p.m. service. Wednesday night Amped! activities begin at 6:30 p.m.
Preschool
Our preschool ministry is designed for four-year-olds through kindergarten. On Sundays, we have C.O.R.E. Groups based on age at 10:00 a.m., Children's Church for our preschoolers during the 11:00 a.m. service and a special Bible story class for four and five-year-olds during the 6:00 p.m. service. Wednesday night activities begin at 6:30 p.m.
When You Arrive
Most preschool or children's events take place in the Children's Ministry Center. Once you enter the CMC, you can sign your child in at the Welcome Desk, located in the center of the building. We will give you two name tags: one goes on your child, one goes with you. In order to pick up your child, you will need to show the tag to your child's teacher. Once you are all set, a Welcome Center Volunteer will escort you and your child to your child's classroom! See you soon!
To help ensure the safety of your children:
Background checks are required for all preschool/children's ministry staff and volunteers.
The Children's Ministry Center is equipped with a video surveillance system that runs 24 hours a day, seven days a week.
The facility is sanitized and cleaned after every event.
In case your child needs you, we can page you via text.
For more information, please contact Roger Gilreath at roger@fbceastman.com.