Todd Crosby
Lead Pastor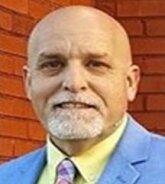 Todd grew up in Baxley, GA where he graduated from Appling County High School in 1985. From there he joined the United States Marine Corps from 1985-1991, serving in Operation Desert Storm. After his service, he moved back to Baxley where he was called into the ministry in 1996. In 2000 he and his family moved to Louisville, Kentucky to attend Boyce College and Southern Seminary. He has served as pastor of churches in Georgia and Indiana, serving most recently as Senior Pastor of First Baptist Church of McRae, GA. Todd has served First Baptist of Eastman since October of 2017.
Todd has been married since 1990 to his lovely wife, Teresa and they have two children, Kristen and Jacob.
Todd is passionate to see people grow in the grace and the knowledge of the Lord Jesus Christ and believes that God has called him to help present "every one mature in Christ" (Colossians 1:28). He believes that there is no greater joy in life than helping people to read, understand and love the Bible.
Clay Layfield
Associate Pastor of Music & Senior Adults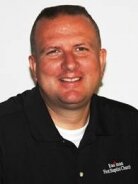 Clay grew up in Warner Robins, GA and graduated from Warner Robins High School in 1990. After graduating in music education from Brewton-Parker College in 1995, Clay taught high school band for 3 years before moving to Louisville, KY to attend The Southern Baptist Theological Seminary, where he graduated in 2002 with a Master's of Divinity in Worship. Clay was called as Associate Pastor of Music and Senior Adults in November 2005.
Clay has a great desire to see the music of the church engage the heart and the mind as we sing truth-filled songs. Worship is intended to be a glad remembrance and a celebration of the saving grace of Jesus Christ. Clay's goal is to plan and lead worship services that will impress upon every participant the need to trust in Christ and to call the church to be faithful to Him.
In addition to directing the music in our church, Clay leads a weekly Bible Study with our Senior Adults. Clay has been happily married to Amy Fields Layfield since March 18, 1995, and has three children; Joy, Noel and Clayton.
Roger Gilreath
Associate Pastor of Children & Preschool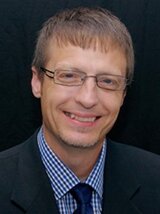 Roger began his ministry at FBC Eastman on May 5, 2019. He is serving as our Associate Pastor of Children & Preschool. He and his wife Sarah have three sons, Matthew, Joseph and Micah. A graduate of North Georgia College and Southwestern Baptist Theological Seminary, he
has served churches in South Carolina, Georgia, Virginia, and Texas.


Tony Brooks
Associate Pastor of Students and Discipleship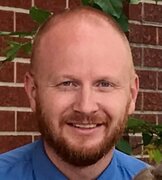 Tony grew up in Eastman join First Baptist Church as a teenager in 1993. He was called to ministry in 1999 while in college and began by serving as the youth intern for five years at FBC. He is a graduate of North Greenville College and attended Southern Seminary. Tony served as a student pastor and family pastor in Georgia, Mississippi, and North Dakota before coming back to FBC in September 2020 to serve as the Associate Pastor to Students and Discipleship. Tony has been married since 2004 to his wonderful wife, Selena, and they have four children, Darren, Landen, Jonathan, & Hannah. Tony enjoys working with students and is passionate about discipleship especially in the context of the family and longs for every parent to understand and execute their role of primary disciple-maker in their children's life.
Reggie Sheffield
Office Manager